Golf for the entire family.
If your children have yet to follow in your golfing footsteps, Edgewood makes it easy to take those first steps. We'll wet their appetite for the game with Tuesday morning group instruction, then it's on to inter-club and district tournament play.
Many of our Junior Program graduates are today's Junior Members.
The Ladies Golf Association is very active!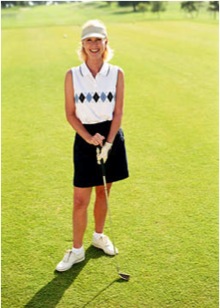 Ladies, Edgewood features Thursday morning and afternoon 18-hole and 9-hole play just for you. Highlights of the ladies golf calendar include the Club Championship, "Doe Day" and our popular Women's Invitational Tournament.
Ask any Edgewood member — our tournament schedule is hard to beat.
It begins with Spring Match Play and ends with the Club Championship.
You'll also enjoy the new Friday mixed league, the Seniors Tournament for those over 50, the annual Men's Invitational and Edgewood's unique two-day Derby Days Tournament, enjoyed by all.