Make it a Day to Remember: Your Outing at Edgewood Country Club
Dear Outing Coordinator:
Outings are an important part of our business here at Edgewood Country Club. In fact, we set aside a day – Monday – to focus on delivering the kind of outing that every outing coordinator dreams of: PERFECT!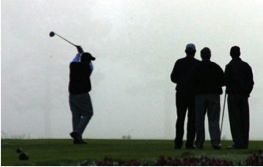 Edgewood is yours for the day!
Our focus is you and your participants! The golf, the food and beverage – in fact, every facet of Edgewood is centered on making sure that your outing is perfect from start to finish.
Maybe that's why we have such a loyal group of members and organizations that go ahead and book their outing for "next year" before they complete the festivities at their outing "this year!"
You're no doubt an expert in your field. So don't worry if you're not well-versed in the nuances and minutiae of putting on a successful, stress-free outing. That's why we're here!
Seriously!
We'll take it from there, seeing to every last detail. Making sure that every last participant has the outing of their golf season!
About the only thing you need to do is request an Outing or give me a call at (248) 363-7112.
All the best!
Brian Bach, PGA, CCM